Image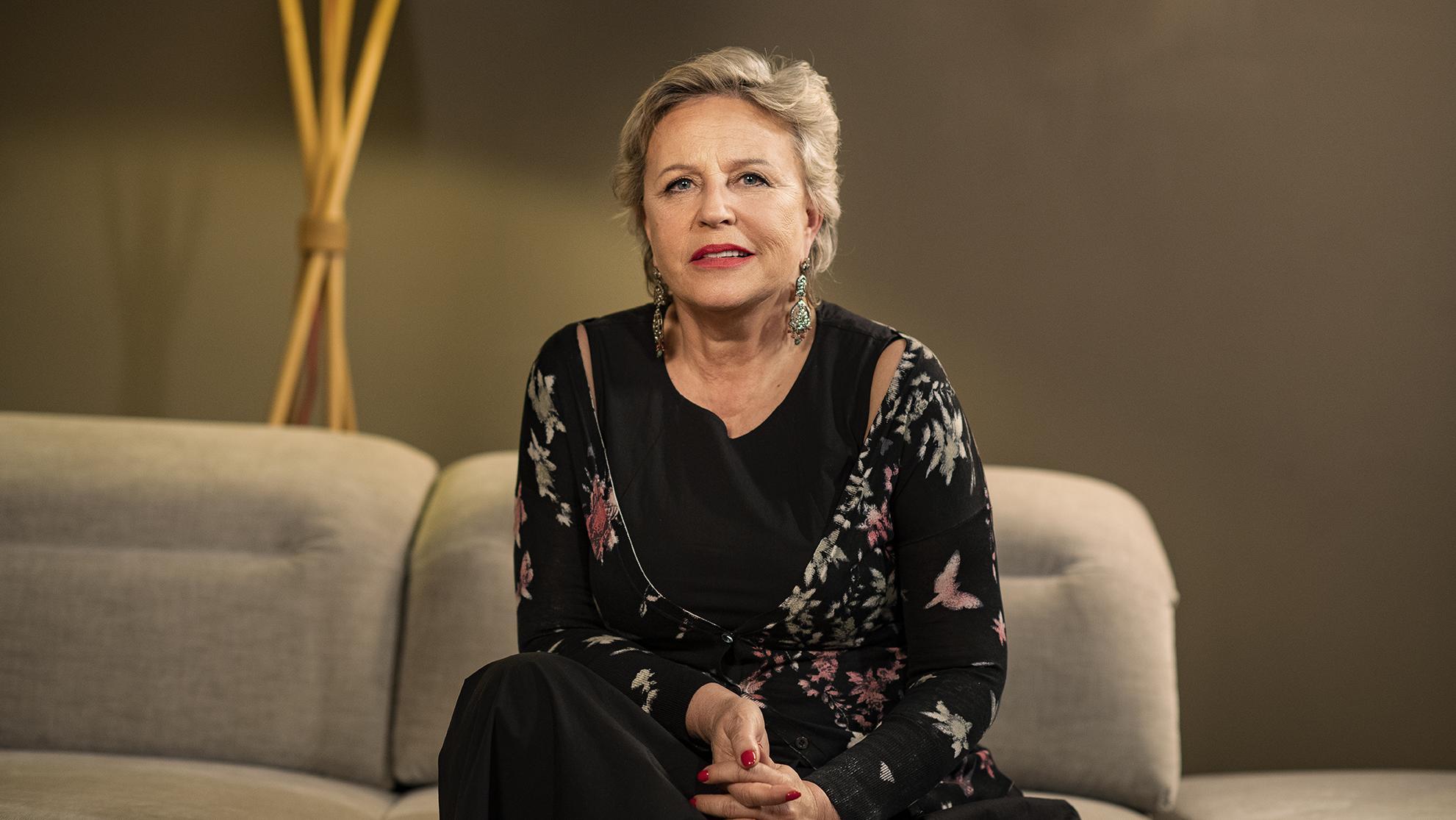 'Dolce Fina Giornata', the new film by Jacek Borcuch, was the revelation of the Sundance festival. The beautiful, melancholic poster and trailer made the Polish audience even hungrier for it. Expectations were rising and could be encountered during the second day of the Mastercard OFF CAMERA Festival. The film's premiere took place this Saturday, followed by a meeting with its makers.
'Dolce Fina Giornata' directed by Jacek Borcuch, an actor and director of such films as 'All I Love' (2009) and 'Nieulotne' (2013) , tells the story of a 60-year-old poet and Nobel-prize winner who lives a peaceful and idyllic life in a little town in Tuscany. Everyday life filled with drinking wine and listening to music is torn apart by a controversial speech by the main protagonist, played by Krystyna Janda. The tension and anxiety can be felt earlier though – immigrants from outside of Europe are a source of distrust, and a terrorist attack takes place at a square in Rome. Europe shatters as it is completely vulnerable, and simultaneously punishes and forgets about the meaning of humanitarianism. 'Dolce Fina Giornata' is politically akin to 'Happy End' (2017), the latest film by Michael Haneke. Even though Europe once again becomes the main actor in a film, 'Dolce Fina Giornata' would lose a lot without Krystyna Janda's part. The actress herself says that 'the subject of the film is crucial, while the rest has lesser meaning'.
And still, the heroine played by Krystyna Janda is proof of an ongoing change which we can observe as the film audience. Maria Linde, the film's protagonist, is a multidimensional person who acts and remains active. She is the so-called strong and independent woman who at the same time has her weaknesses and doubts. She remains constantly locked between fighting and letting go, and cannot really figure out where she truly belongs. What is more, the hero would probably remain unseen for another decade or so. She is an authority, a woman of success, and a provocateur. Maria Linde loves romance, smoking cigarettes, speaking out loud and thinking. And she is tired.
As Krystyna Janda puts it: 'I have absolutely nothing in common with the protagonist. It was a negative role for me. When I accepted it, deep inside I felt that I am accepting a negative role to play. I usually don't do that. Recently, I refused two similar big parts which I simply couldn't play. But I have huge trust to Jacek Borcuch. The subject seemed so vital for me to tell and speak about it. I thought myself that whatever happens along the way, I want to be a part of this production.'
Femininity unbound with frameworks and stereotypes on the silver screen is still revolutionary. Borcuch meticulously portrayed Maria Linde, as well as her daughter and granddaughter, to create a generational trio full of love, sometimes lacking connection, and always rebellious. The story told in 'Dolce Fina Giornata' relies first of all on audacity, and is not devoid of controversy. In this context, the image of femininity becomes less controversial, but the treaties about Europe, especially the ones which build a proper and painful diagnose, are usually controversial in themselves.
As our history disappears from museums, the premiere of Jacek Borcuch's film with roles such as Krystyna Janda's become even more valuable. Independence in cinema and in speech needs to be guarded with great attention. 'Dolce Fina Giornata' reminds us of that.
Julia Smoleń