Image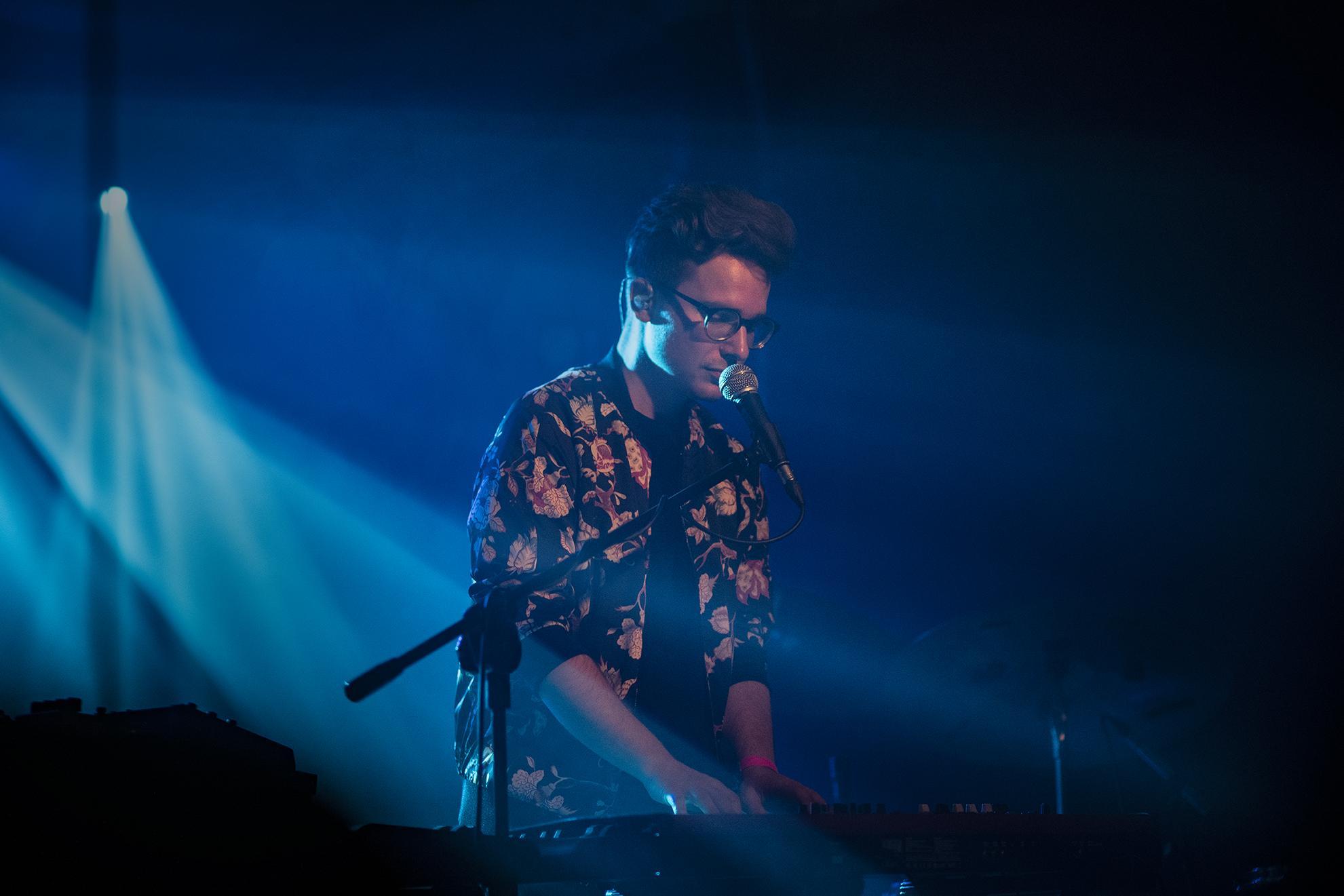 We have already listened to the first OFF SCENE concerts – Endy Yden opened the festival with an arsenal of eclectic songs, followed by musical landscapes full of electronic music presented by the Romanian band Golan. We would like to let you have a closer look at the artists we listened to yesterday evening. That's why we asked them about their inspirations, cinematic in particular.
Their international debut took place in Gdynia, and their performance at the OFF STAGE was the third time they have played a concert in Poland. Golan, the band from Bucharest, love to play concerts in this part of Europe because the electronic music stage is developing rapidly here, and the curiosity and enthusiasm of the audience reaches levels higher than anywhere else. Endy Yden is an artist from the city of Wroclaw who doesn't refrain from experimenting in his music, combining reflective ballads with beat-packed songs. Endy treats film not only as his source of inspiration, but also a creative domain. Michel Gindry is the number one in his private ranking of directors.
When asked about which film could inspire the next videoclip of Golan, Alex gave a straight answer: 'Goodfellas'. 'I was watching this film on the road to Cracow, and the opening scene made a huge impression on me. I thought something similar could work in our clip. I love Scorsese's films and would love to borrow some of his motifs'.
Golan has their number one when it comes to soundtracks – the nostalgic score from the series 'Stranger Things'. When it comes to the one which inspired them recently, Alex, Mihai and Florian undoubtedly point to the energetic soundtrack of the film 'Climax' with songs written by Thomas Bangalter of Daft Punk. They were hugely impressed. 'If we were to choose one artist for whom we'd like to compose a score, that would be Gaspar Noe.' - said Mihai.
Endy is also inspired by Gaspar Noé who would use the style of the Frenchman when making his own film: 'I think it would be a fantasy story, an escape from reality'. – say Endy. And if not? A dystopian tale, as these move him the most. When Golan would grab the camera, they would refer to their own experiences – well, maybe not quite… 'It would be a story about a band on a tour. A band which isn't successful. And what comes next. That's the way it is – films about failures aren't made often'. – said Mihai.
Endy Yden has composed more than one soundtrack, and he himself can spend hours talking about his favourite scores, including the one from Lynch's 'Lost Highway'. 'Thanks to this film I got to know Trent Reznor and Nine Inch Nails. There's also a great piece of David Bowie – 'I'm Deranged', which comes from his previous album, but was arranged anew which played out very well. It's part
industrial, part dreamy, as if on acid. Lynch has had great soundtracks only. I remember listening to the 'Twin Peaks' series music a lot.'.
Endy also has dreams in the domain of film music. 'I'd like to compose the music to an absolutely pulp science fiction just like Guardians of the Galaxy. Loads of electronics, unlimited space, synthesizers… all of my guilty pleasures'.
Interviewers: Monika Chrzanowska, Magdalena Narewska