REALITY? NO, THANK YOU
Can You Ever Forgive Me?
Can You Ever Forgive Me? 2018 106 min.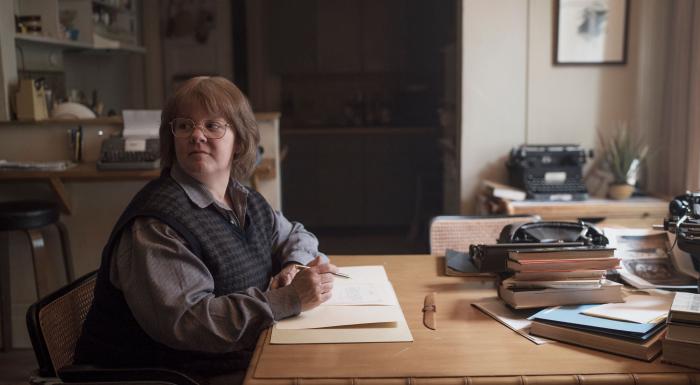 Nominated for Academy Awards and Golden Globes, the latest film from Marielle Heller, the director of the amazing Diary of a Teenage Girl, takes on the theme of creating your own reality in an original and perverse way, going so far as to fabricate so-called "truth". Melissa McCarthy shines in a rare dramatic turn as the once-successful lesbian writer Lee Israel, author of biographies of Golden Era Hollywood stars. Unfortunately, her winning streak is long over and in the '80s, lonely, forgotten and broke, she comes up with the idea of forging letters supposedly written by literary celebrities. Her gay best friend, the sassy and clever Jack (a superb Richard E. Grant), helps her put the whole scheme in motion. As it turns out, Lee finds a lucrative niche, but the case is soon taken up by the FBI. Based on Israel's memoir, Heller's film takes on ageism, exclusion and social dysfunction while also showing the dangers, the traps, and as the splendour of the act of self-creation. Stunning cinematography, outstanding performances, the perfectly re-created atmosphere of New York City in the late eighties and an on-point screenplay make for a fascinating story, full of paradoxes, about how to outsmart reality.
Screenplay
Nicole Holofcener, Jeff Whitty
Cast
Melissa McCarthy, Richard E. Grant, Dolly Wells, Ben Falcone, Gregory Korostishevsky
Prize
Academy Awards Nominee - Best Actress (Melissa McCarthy), Best Actor in a Supporting Role (Richard E. Grant), Best Adapted Screenplay