Image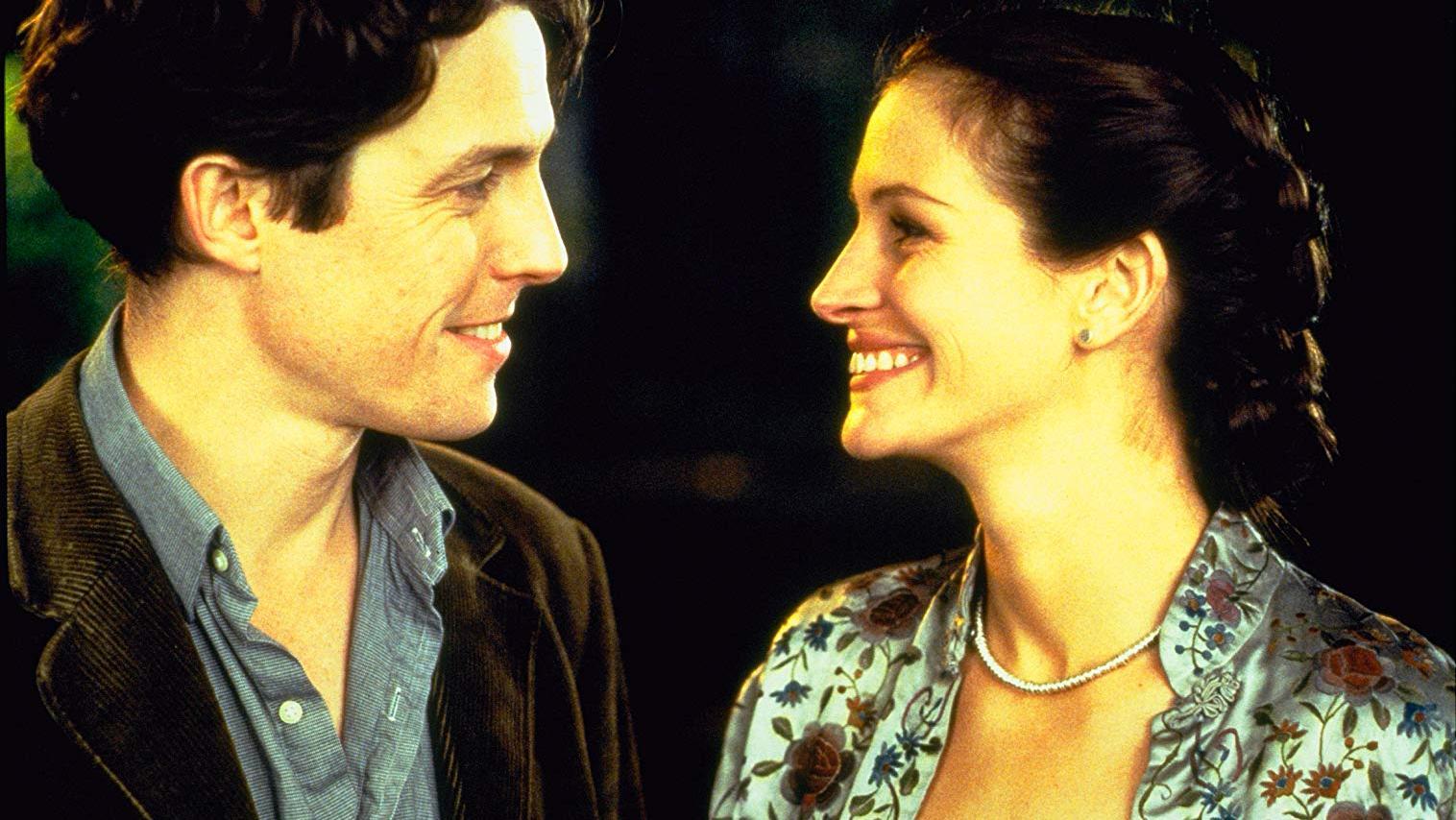 Every year hundreds of films are screened in cinemas. Out of these hundreds, the viewer will remember around five for more than a week. Out of these five, maybe two will be watched by more than one generation. The fact that my 17-year-old sister, when asked if she liked Notting Hill, answered me with a GIF on which a very energetic man screams 'YES' four times, is so important. Roger Michell's film is already 20 years old, and still remains as fresh in the memory of the audience as the newest Avengers. But why exactly Notting Hill? What makes this obviously unobvious American-British co-production so up-to-date, funny and moving?
The genre itself plays a major role. Romantic comedies exist since the 1920s, and managed to create well-functioning archetypes which have been appearing in films form this genre under slightly different forms for decades. A rich girl meets a poor boy who teaches her how to draw pleasure from an ordinary life. This is the leading theme of Notting Hill, and many others such as Their Nights (1934) or Grease (1978) etc. Some motifs simply do not disappear and, if they are well made, they will have an emotional influence on us for many, many years.
Apart from good production, Notting Hill introduces many innovative solutions thanks to which the film isn't yet another typical romantic comedy we have seen before. Starting with the brilliant and vividly British script by Richard Curtis and ending with the cult frame of Hugh Grant walking all-year-round, we see that many people wanted this film to be good and they achieved it. Notting Hill has humor, sensitivity and visual style which cannot be copied.
The films stands the test of time, because the world portrayed in Notting Hill is a romantic world beyond time. Already in the first minutes of the film, the titular neighborhood is shown as a place full of comical events and circumstances. It's a district full of hopeless romantics who, just as in Billy Joel's song, sit, dream and talk about their sorrows. William's friend runs a low-down restaurant. His best friends, a couple, are trying to have a baby which they can't have. His roommate wants to be an artist. William himself has trouble to make end meets with is guide shop. It is their lifestyle that is portrayed as positive. Julia Robert's character is always stressed out and fearful of how others perceive her. People around her are like wolves focusing solely on material benefits and appearances. That is why the real, and a little bit clumsy lifestyle of William catches her attention. This message is even more up-to-date than during the premiere.
We live in a stressed out society. We reach record-breaking levels of stress and anxiety. In such a world, Notting Hill is a haven, a place which reminds us of what truly matters. This is the main reason behind the film's timelessness.
Marcel Jakubowski